That time of the week already- time to party! Thanks Jenn for hosting.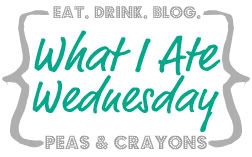 I chose Saturday as my day, which was super exciting as I went on a cake decorating course.
Breakfast;
Soya yoghurt, rude health muesli, apple from my garden and a fig.
Snack– a small slice of marble cake at the decorating course- they were quite insistent on us eating!
Lunch;
Rye bread with pb, and DCD, and a pear from Andy's parents garden. Loving the garden produce today.
Snack;
Cocoa mint Lara bar from my blog swap with Errign. It was nice, but I think that our UK nakd bars are better. 🙂
Dinner;
Butternut squash and goats cheese wrap– this time I added chilli flakes when I cooked the squash, and also some spinach to the wrap.
It was super tasty 🙂
Dessert;
One of the cakes I decorated! Can you guess which one I ate?
(They were little fairy cakes just covered in a lot of icing).
I went for…
…
…
…
I did give Andy one of the roses though- super sweet! 🙂 I am going to choose it as my favourite even though I did not really want to eat it- I wanted to just look at it!
Have you ever been to a course like that before?
Also- added on final question- beyond dark have asked for flavour ideas on facebook- I said chocolate mint and peanut butter! Any other ideas?