Hi all- Thanks to Jenn for organising the midweek party.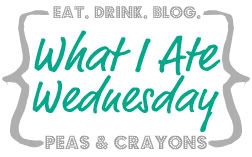 This week I chose Saturday- some of my food is even in daylight when I took the picture!
Breakfast;
Note photo taken in the daylight! 🙂
Gingerbread pancakes with coconut chocolate spread and coconut yoghurt. I freestyled it with the recipe- spelt flour, baking powder, ginger, cinnamon, pumpkin puree, molasses, milk..
Cooked in a pan gently (that seems to be the key)
Tasty anyway.
Then I had a wander around a local Christmas market, and a 4 mile run in the wind.
Post run snack:
In the daylight! Yummy alpro chocolate milk.
Lunch:
Toast (sourdough wholewheat, although it tastes nice when not toasted) with red pepper hummus and tangerines. I also had some tea (cinnamon tea from Whitards although I don't think they make it any more) and an almond Christmas bar. This is an old photo so it is not in the daylight 🙂
Dinner;
Bean and veggie bake with some wholewheat bread and cheese. Yum I love it when the cheese melts a little bit.
Dessert;
Lime and coconut yoghurt cake.
Hmm, not the best day food-wise- (not an awful day either- this is why I like WIAW as it is true to life and not trying to be perfect all the time)- not much fruit/ veg in there (I meant to have a pear with my lunch too but totally forgot). I was feeling pretty tired as we had a late night on Friday, so I think I was going after the sugary foods for some energy- especially for breakfast as I was starving!
Anyone else feel more hungry after a late night or tiring day?