This week has been more tiring than usual. I had a lot to do when I got home on Monday and didn't finish until 9.30pm. My mum was booked to have an operation and so I was up at 5am on Tuesday to collect her from her house and then drive her up to the hospital. The day was then of course a little stressful as we waited to find out how it had gone (all good so far). I was booked on a course so thankfully it meant I finished a bit earlier than usual. Once home I headed on a run straight away instead of waiting for the 6.30 club run.
I knew there was a park close to the town centre, and by following a dog walker I manged to find this path through it- the Ayot Greenway (possibly another old railway line)-I felt super tired though and so just before 3 miles I headed back. I am sure I can plan a loop (as I am not so keen on out and back routes) as the path does come out onto a road at the other end.
On Wednesday we did yoga outside again. Someone had brought along some large joss sticks and the smoke kept the mozzies away- no bites this week. It was so great to be outside again- it adds another element to the class and feels more relaxing and calming. We did some visualisation work and I find this is really helping me as when I am having trouble sleeping I can think of it.
Usually before yoga I get home and have to plough through work but I decided to chill out and watch some of the tennis instead- with a view of the garden from where I was sitting it started to feel very relaxing.
Our agapanthus have flowered and they add a lovely splash of colour to the patio.
On Thursday I had a meeting after work which didn't finish until late, and it turned out my mum had been discharged from hospital (and my sister picked her up), so I went to see her on my way home. By the time I got home I decided I was too tired and would leave my run for Friday after work instead.
I've not managed to see much of the tennis, but on Friday after my run (I went on a hunt for another new route, and sort of found one, although I followed a path that didn't come out where I thought it would) and some dinner, I sat down and watched a fair bit of the Murray match- we shared the salted caramel frozen yoghurt (with a nice bit of sauce in there too).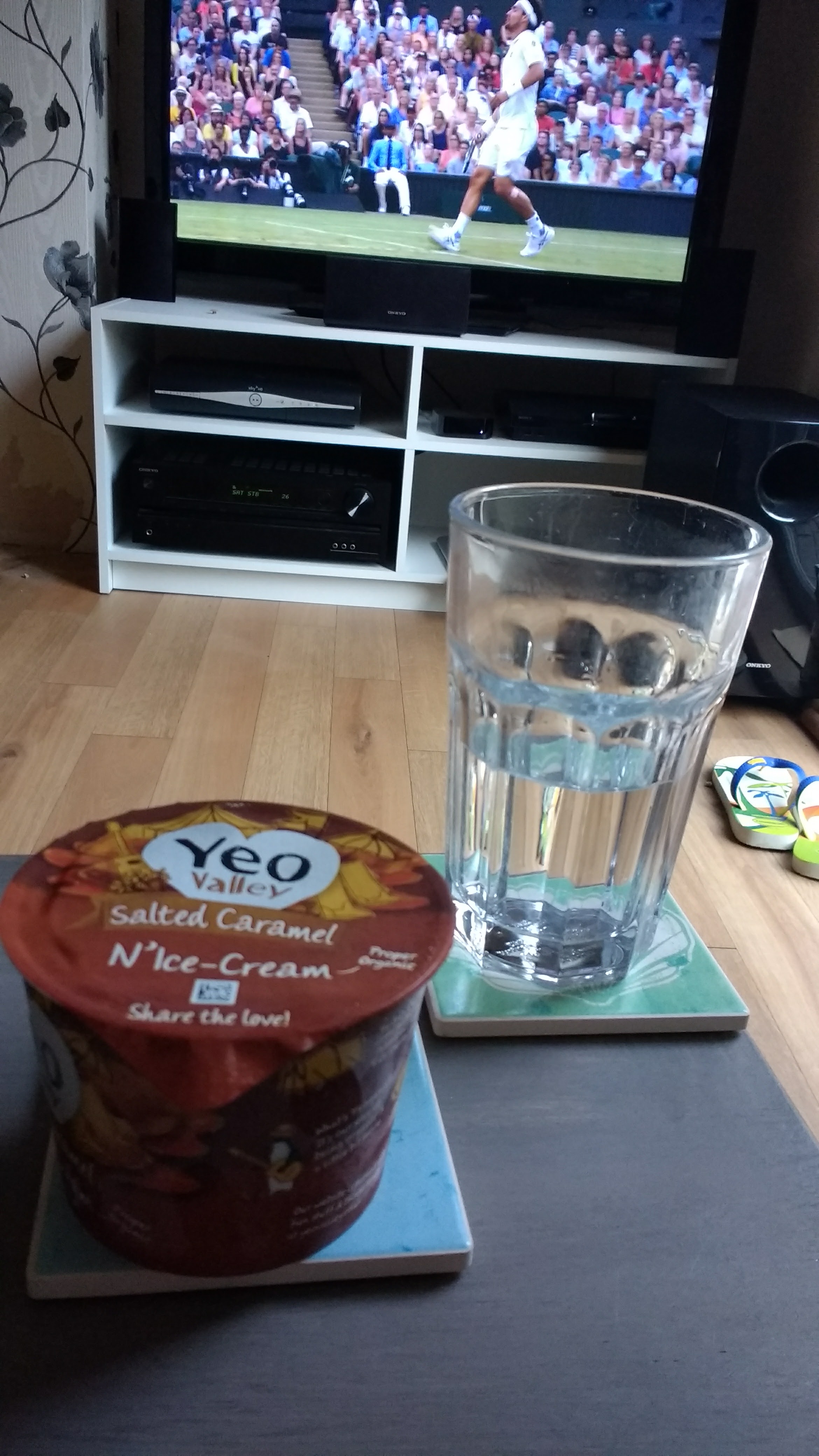 On Saturday I had offered to barcode scan at Panshanger, as we had our niece coming over at 10.15.
They get fairly busy now (300+) so they have taped off an area for the scanners to stand behind.
I have not done that job at parkrun for ages (maybe a couple of years) and I had a few moments where the barcode wouldn't scan initially, but thanks to some tips from another scanner (a very competent 9 year old who volunteers regularly) it went by without a hitch. It was grey when we started but by the finish there were beautiful blue skies. I treated myself to a chai latte from the coffee van for the walk back to the car, as I didn't have breakfast before I left (I didn't want to get up earlier after such a busy week) and I wouldn't have time when I got home.
After spending time with our niece, we drove up to the fireplace shop- we are hoping to get a wood burner, and we had someone out to knock a hole in the chimney earlier in the week.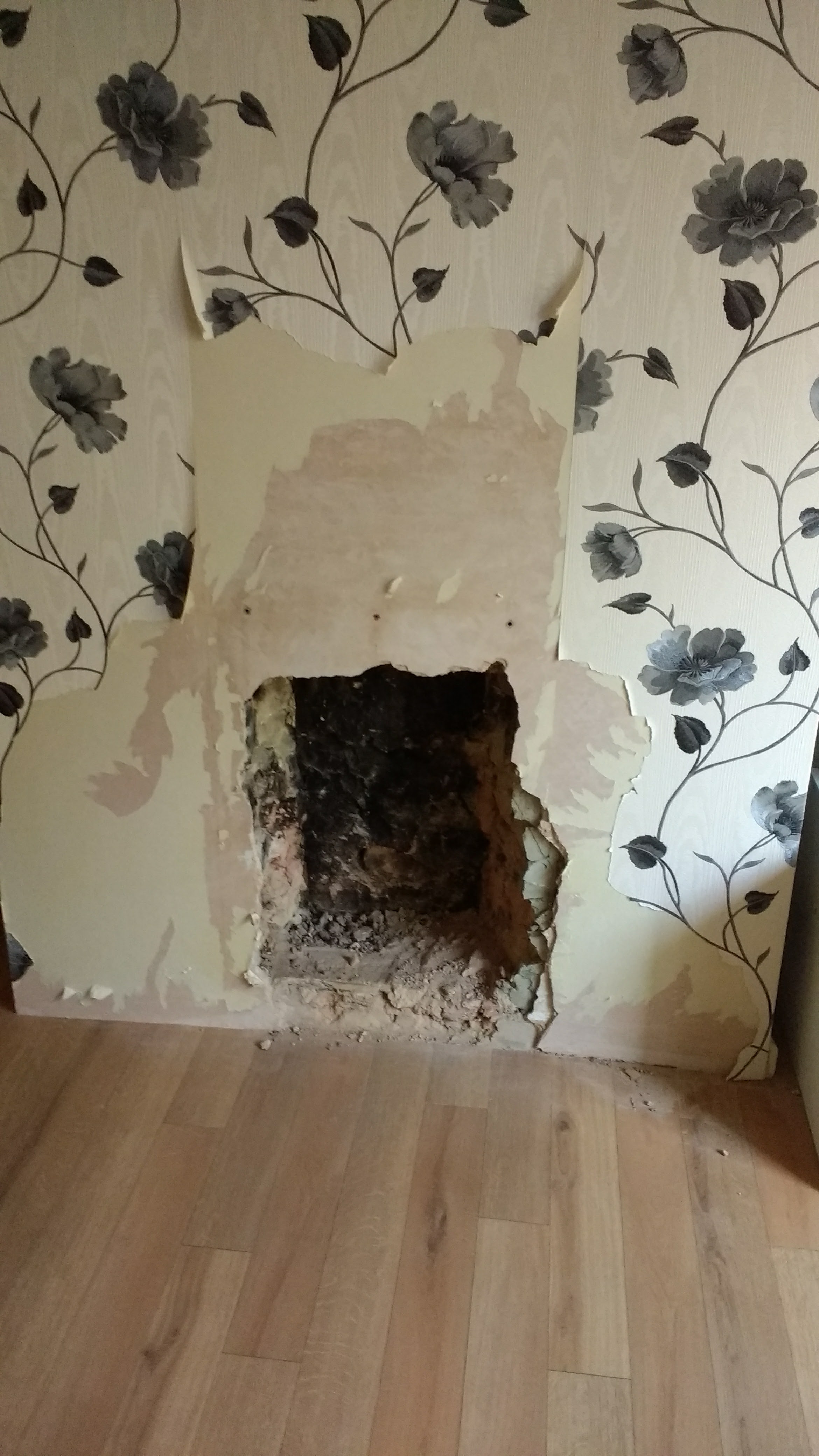 We were close to a garden centre so we stopped there to have a look too- I'd been given some vouchers for my birthday but annoyingly I left them at home. I was doing a race on Sunday and that was only 10 minutes away from the garden centre so I decided I would pop in on my way back instead.
I saw lots of butterflies on the plants as we wandered around.
I love wandering around a garden centre anyway, and we found a few plants and made a mental list (which is a mistake, I should make an actual list because my brain is no good at remembering things when I am tired).
I'd been wanting to make this recipe from the Pip and Nut cookbook for ages- strawberries marinated in lemon juice and honey, on top of toasted sourdough and almond butter. In my pack from the WR10k I had a little squeezy pouch of almond butter, and we had some leftover sourdough, some strawberries and even a lemon! The perfect lunch! Incidentally, how annoying are those pouches? It feels like there is so much left in the packet that won't come out- I'd much rather get a spoonful from a jar.
Mum messaged me after lunch to tell me Dad was on Centre Court, so I watched a bit of that in between baking a cake for Sunday and pottering in the garden.
Later on I found out that my brother had to take my mum into A&E, and as he has to get up very early for work I offered to pick her up- I ended up collecting her at about 10.30pm and while I was waiting no less than 6 police cars with their lights flashing screeched into the A&E bay. The nurse who treated my mum told her there had been 7 attacks on the staff just that evening. What is wrong with people????
It probably wasn't the ideal race preparation (I was doing a 10k in the morning) but these things can't be helped.
Are you good at finding new running routes? I do find myself looking to see if there are pavements as I drive, but then once you get off road I have no hope. What do you do to relax when you are busy?