Unless you have been living under a rock, you will have realised that last weekend, parkrun was back in England (it was on TV, on the Guardian, in local newspapers…).
The date kept being pushed further back in the year (legally they could have come back in March, but getting the landowner permission ended up with it being tied to Step 4 of the restrictions being lifted), and for one of the comeback dates we were due to be down in Brighton for the half marathon, although that ended up being postponed and the parkrun date was changed too. I was looking forward to a run with my dad, but then it turned out that the return date coincided with a weekend in Suffolk as we had tickets for the Latitude festival. Our tickets were for Friday and Sunday, so with the Saturday free it was perfect.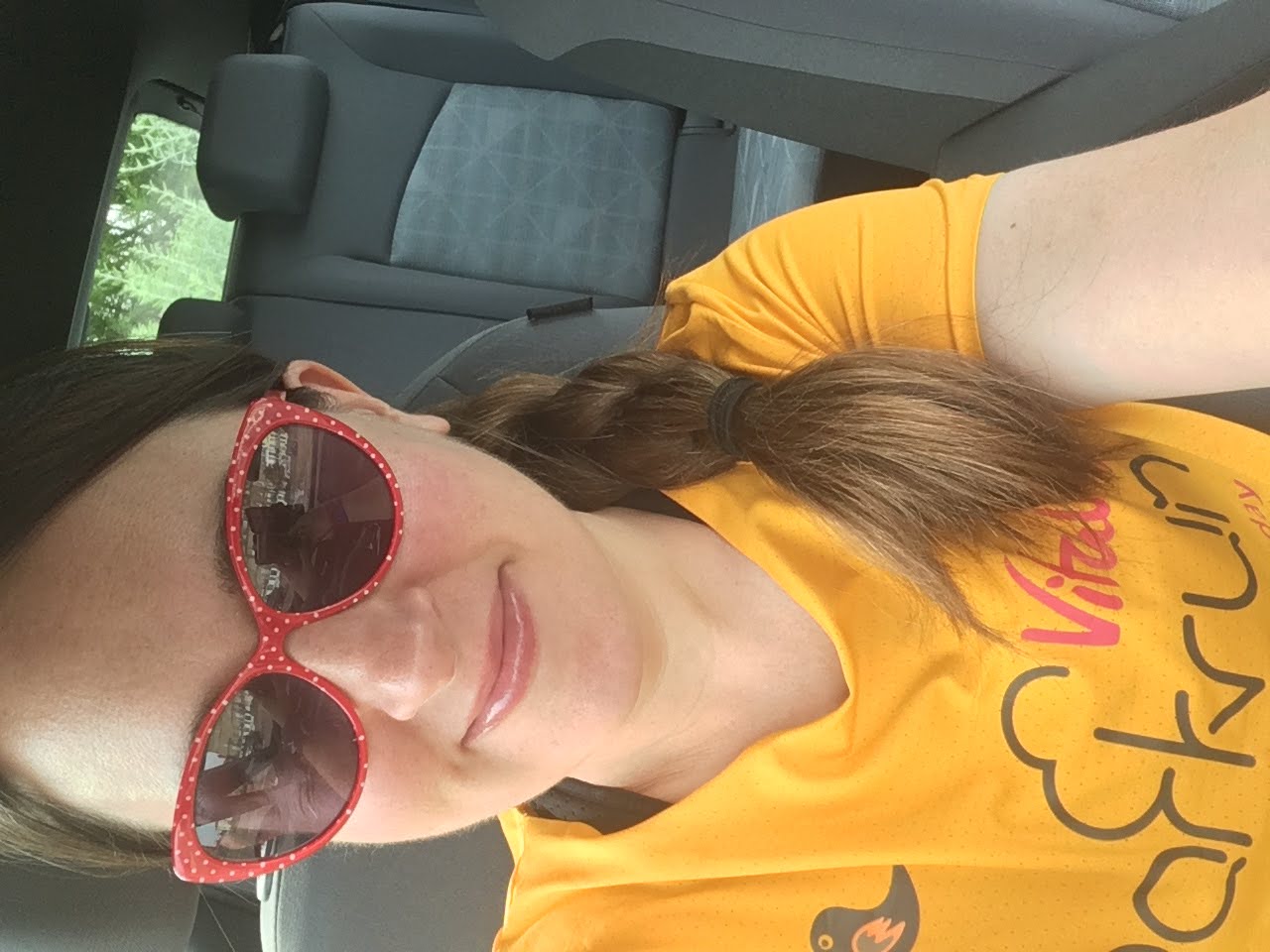 We were staying about 10 miles away from Lowestoft, so it meant a short car journey (easier now we share a car, as my car was always deemed "too small" for a weekend away, and I didn't like driving Andy's car). I was out of practise though- navigating myself is something I try to avoid as I find it difficult, so parkrun tourism was always a good thing to push me out of my comfort zone a bit. I only went wrong once, and nearly missed the entrance to the car park (the sat nav was telling me it was on my right, as it was directing me to the postcode on the event page, whereas it was on my left about 10 metres ahead of where I was…). I was relieved to arrive and so full of excitement.
The weather was forecast to be showery, but ended up being perfect, with some clouds and a slight breeze to help you feel cool. The car park was right on the seafront, and I could see loads of high viz vests out already(I was there at about 8.30am). The route starts a little further down the prom, so I did a little warm up along the seafront too, before starting to walk along to the starting area. I briefly chatted to a runner who usually did ultras, and then in the start area was asked my home event by one of the volunteers (I think because I had on my apricot top they thought I was a tourist, although it was my "it's still parkrunday" one and not Panshanger/ Ellenbrook one. Even though I've had to change my home event now (it had defaulted to one beginning with A, so I'm back to Panshanger being my home now), I still feel like Ellenbrook Fields is my home event, and that is what they wrote on their run report.
I wasn't sure how I would feel surrounded by lots of people, but it was all outside and people kept their distance- I hung around near the side and I felt that everyone gave each other plenty of space. I also have to trust in the vaccine – I had my second dose over 2 weeks go, and yes I know that you can still catch it after the vaccine, but there is much less chance, and I also trust in the research that parkrun did a while back showing that there was a very low chance of it being spread at an event.
The run briefing was listened to by everyone (they had volunteers spread out to ask people to listen), and it was brief, including a clap for NHS and key workers, and then we were off. I did feel a little emotional as we started running- I think for a while I had lost hope that parkrun would actually come back again, and it was just so happy to be participating in something alongside so many other people. 
The route was super simple- along the seafront/prom for a mile (past lots of beach huts), up a slope (walk on the left, run on the right) to the higher level path, back along the seafront to some little gardens (next to the car park), then back along the seafront again, past the beach huts, up the slope again and then finishing in the gardens. As I was heading out of the gardens (just over half way) the first runner was  coming in to finish- impressive! The first little part was a bit busy (we were asked to self-seed, and I had no idea of my time. Yes I've run some (not)parkruns, but never as fast as actual parkruns. I found that I was overtaking quite a few people initially, but it was wide enough to do so and once I was along the seafront by the beach huts it was all nice and spaced out.
The finish bit in the little gardens was so well organised with a nice long funnel and volunteers keeping everyone moving (but spaced apart). I couldn't see the scanners straight away but they were just across the cycle path on the beach. Some of the scanners had gloves and masks on (which is of course perfectly OK), but the app seemed to work well from a distance (you hold up your barcode and the token for them to scan).
I was finisher number 163/ 350 runners, and amazingly when I got my text trough later on, I had the exact same time as my last parkrun before the pause- 28:17! I've never managed Groundhog day in the challenges (two identical times on the same course, two weeks in a row)- this is the closest I've got!
Time to head back to the hotel- I've missed this so much!
Where were you last Saturday? And Scotland and Wales- my fingers are crossed that you are following in our footsteps soon.