Hey peeps
Today is a damp and drizzly day- I did brave a walk up to the shops this morning (managed to pick up a couple more Christmas pressies) but it was cold- I wish I had gloves and a scarf as my raincoat is very thin.
I was meant to be going out for lunch, but it got cancelled. So I got on with some baking. I saw on Lucy's blog a link to some amazing looking caramel apple bars, and there is a competition on the pink whisk for apple recipes, so I decided to make them. I weighed out the ingredients (well, most of them!)as the original recipe is in cups.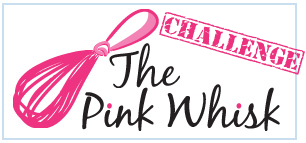 First up, line a brownie pan and preheat the oven to 180C, then mix 1/2 apple sauce (I used 1 apple chopped in a food processor) with 1/2 cup pb (80g), 1/4 butter (30g- I used pure spread).
Then add in 2 cups oats (150g), 1 cup brown sugar and 1/2 cup caster sugar (200g sugar in total), 1 tsp cinnamon and 1 tsp vanilla.
Then add in 2 chopped apples (I used one russet from my box and one pink lady, but any you like are fine) and 1 cup white chocolate chips (forgot to weigh, maybe 100g?).
Spread the mixture into the pan.
And bake for 30 mins, remove and leave to cool for 5 mins.
Then make some caramel sauce (or use shop bought stuff)- this was 1tbs pure spread, 2 tbs sugar, 1tsb golden syrup and a splash of milk. I microwaved it for 20 seconds at a time, then stirred it (and near the end, 10 seconds at a time)- it bubbles right up. Put a tiny blob on a cold plate to check that it turns into caramel.
Then pour over the cooling apple cake.
Leave it to cool completely before slicing, and try not to eat them all at once!
Oh WOW is all I can say. They are amazing! Sooooooooo amazing. The apple is sweet, the peanut butter is rich, the caramel sauce is gooey…… need I go on?
Were you a fan of caramel/ toffee apples? I never found them easy to eat- I would rather have some sauce to dip slices into, for example;
Yum- a toffee apple dip from Graze.
Caramel and apples just go together mmmmmmm.