So last week I was back at work (working from home). As I mentioned before, I like a routine, so I organised my week and day with little tasks to do each day, making sure I got some fresh air, a run or a walk, and a bit of yoga on a few days. Monday didn't quite go as planned as I had a fair bit to do and fell into the trap of thinking "I'll just do this and then I'll stop"/ "I'll just do one more thing before I make a cup of tea"- I ended up having lunch at around 2.30 and having the most awful headache. Lesson learned!
To help clear my headache I did some yoga (I'm slowly working my way through the 30 days of yoga with Adrienne on You Tube- doing a couple a week, usually on Monday and Fridays) and then walked around the garden. Lots more flowers are starting to bloom.
I found that the streets are quieter in the mornings so I kept to my running first thing- 10k on Tuesday for my Brooks Run Happy at Home medal (love the oven glove- I support baking!), 5 miles on Wednesday morning, and then 6 miles on Thursday.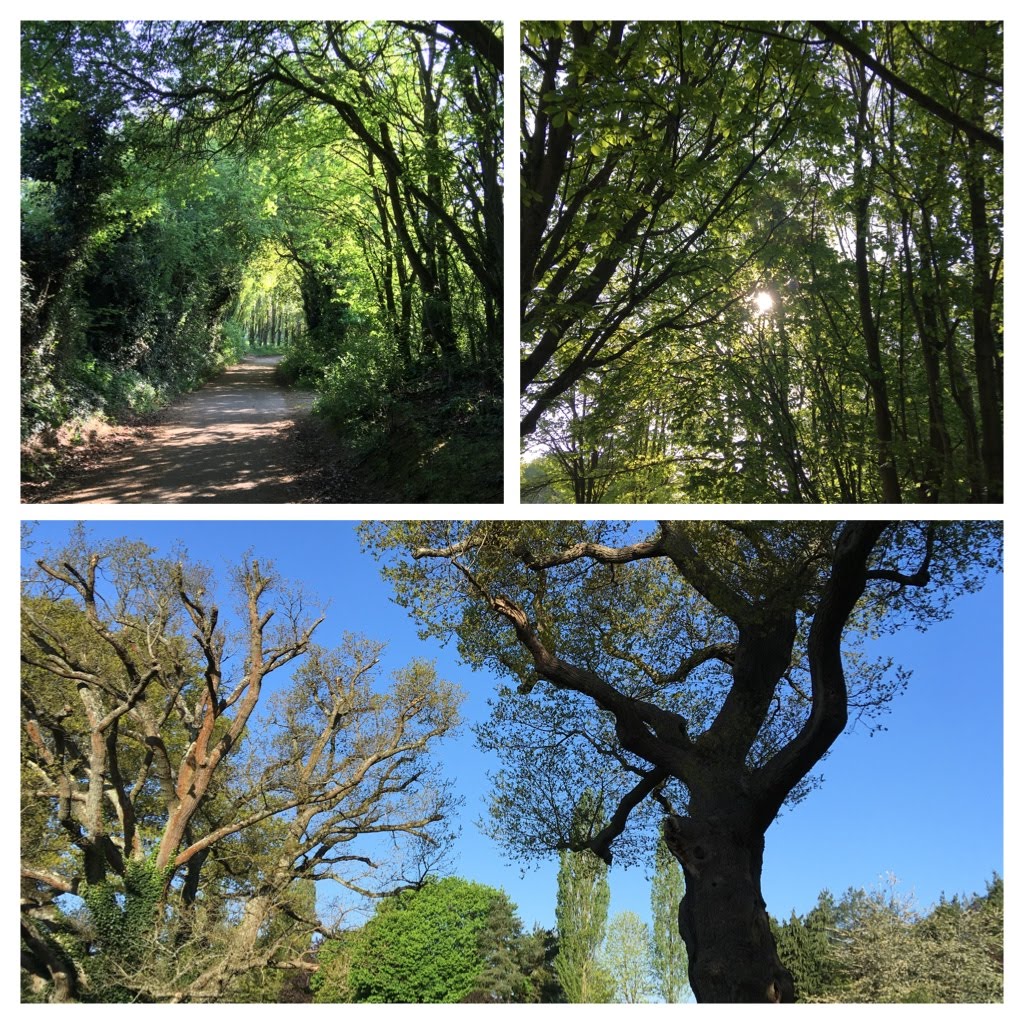 Wednesday run view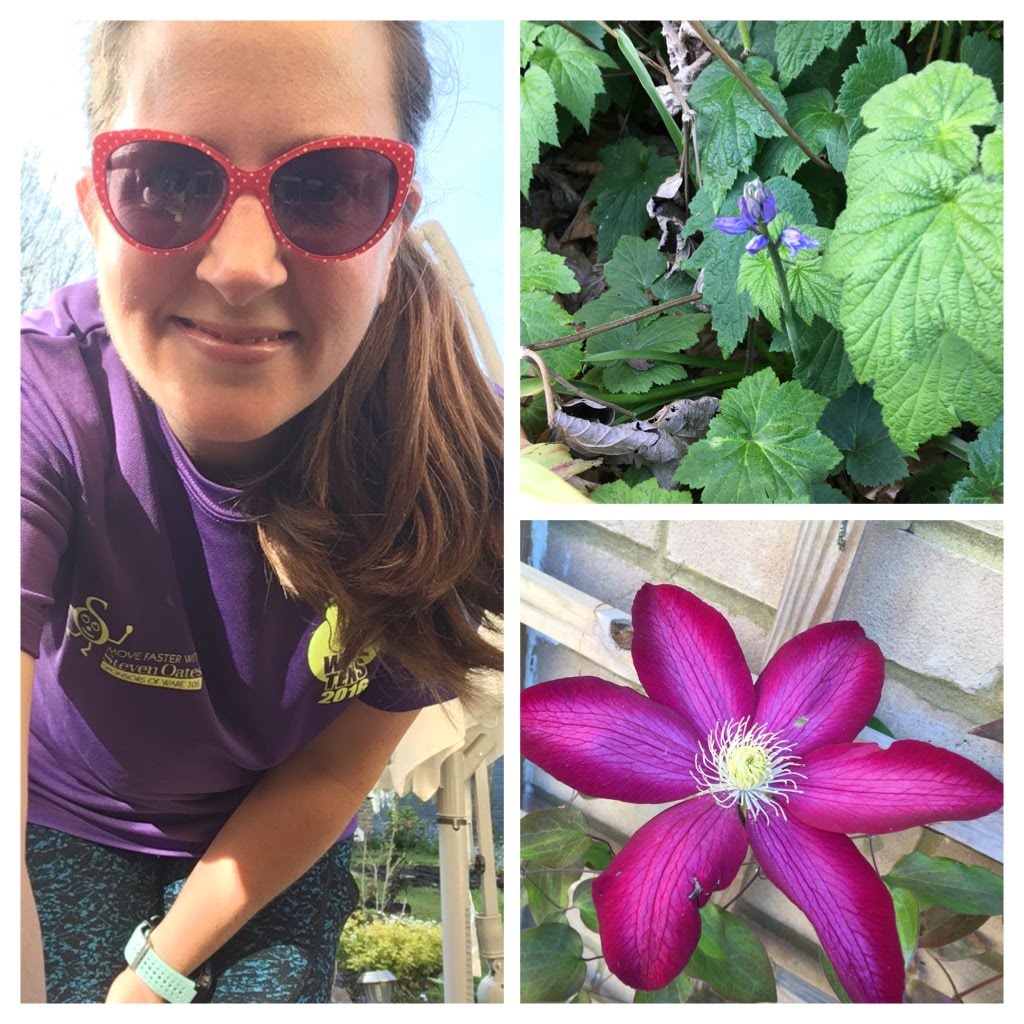 And back after my run on Thursday- it was a hot one! I also saw someone out running in a bobble hat- I'm a fan of hats but it is not cold enough right now! That's a bluebell I found growing by our front door- we have some in the back garden but I didn't remember any out the front before.
On Wednesday I also had yoga, and it was fitting being Earth Day. I've been making my office as zen as possible for the class by lighting a candle and some fairy lights, and playing some music from the Calm app. It was light when I started so it did feel strange. It was a good class thought with a focus on hips which I always need.
I realised that working from home has the advantage that I can make lunch- wraps like this are my favourite- some cheese, some chutney, some fruit and just heat it a bit until it all melts. So tasty.
To go with the Brooks medal (or just because I like baking), I made some scones (this recipe)- I have never normally managed making them particularly well, but this recipe seems nice and simple and they turned out pretty well.
I was sorting out my work bag (as I am in school next week) and found this pack of Pret chocolate almond bites- I nearly had them but then decided I would save them for more of an emergency. I do miss their treats. (Although have you seen that on their Instagram page they have published some recipes- their chocolate almond butter cookies are my absolute fave and so I made sure to add the ingredients to my shopping!).
To officially finish the working day I've been either doing some jobs inside (when will the decorating end???) , or heading out into the garden, either for some jobs or just to walk around and listen to a podcast. Then we have had a pot of tea and watched Chateau, sometimes accompanied by a hot cross bun.
I even had to get my hat out the other day because it was so warm out there.
 Do you usually work from home? How are you adjusting to it if it's new to you? Would you choose elevenses or afternoon tea?