Hey all! It is that time of the week again- one more day closer to the weekend! Thanks Jenn for hosting the midweek party.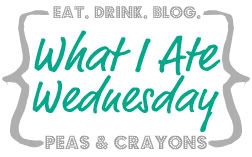 I chose Sunday as my day, as I was running the Willow 10K.
Breakfast;
A little bowl of porridge with raisins and cinnamon (made with coconut milk)- I don't like to be too full when I run, but I can't run that far without anything either so I only used 25g oats I think.
Race drink;
I love the nuun tabs. I find it really hard to drink from the cups of water, plus I don't want to drink too much before I set off, and I prefer to sip on my way around. So I take this with me on 10K + runs (and have it when I get home usually on shorter runs).
Yay I finished the race and didn't have to walk!
Post race snack;
Alpro yoghurt and Lizi's chocolate granola- the bomb! I was starving by this point as I finished the run at 12.10ish, and as we wandered around the shops for a bit got home after 1pm.
Lunch followed soon after;
Fruity bread (from the freezer, not home-made sorry) with pb, plus nectarine and fig. Me and Andy also shared a Graze box;
Copacabana which is milk and dark chocolate buttons and brazil nuts! Yum.
Dinner;
No photo here- we went to Andy's parents- they always do a buffet style meal so I had 1/2 jacket potato, salad, beetroot, cucumber and some peppers/ tomato/ mozzerella on a tortilla.
And one of these- I baked these for work but also took some around to their house for tea – I had to have one!
Late night snack;
One of the scones I made with some blackcurrant spread and teapigs spiced winter tea. Mmmm.
There we go- a carb-tastic day!
I think the fig was my favourite- I have not had one for ages and they were on offer so I decided to go for it 🙂 Glad I did. Do you like figs? I used to be put off my the skin and only liked dried ones, but I really like the fresh ones now too, especially when baked, mmmm.
PS- I am so touched by the number of people who are donating for Cancer Research UK for my Great South Run- the giveaway is still open so check it out here. Thanks