With our trip to DLP coming up, I knew I wouldn't run much while I was there so I squeezed in an extra run at the start- I'd usually rest on Monday but I had  5 mile run that day and then a 4 mile run on the Tuesday before we set off for the station.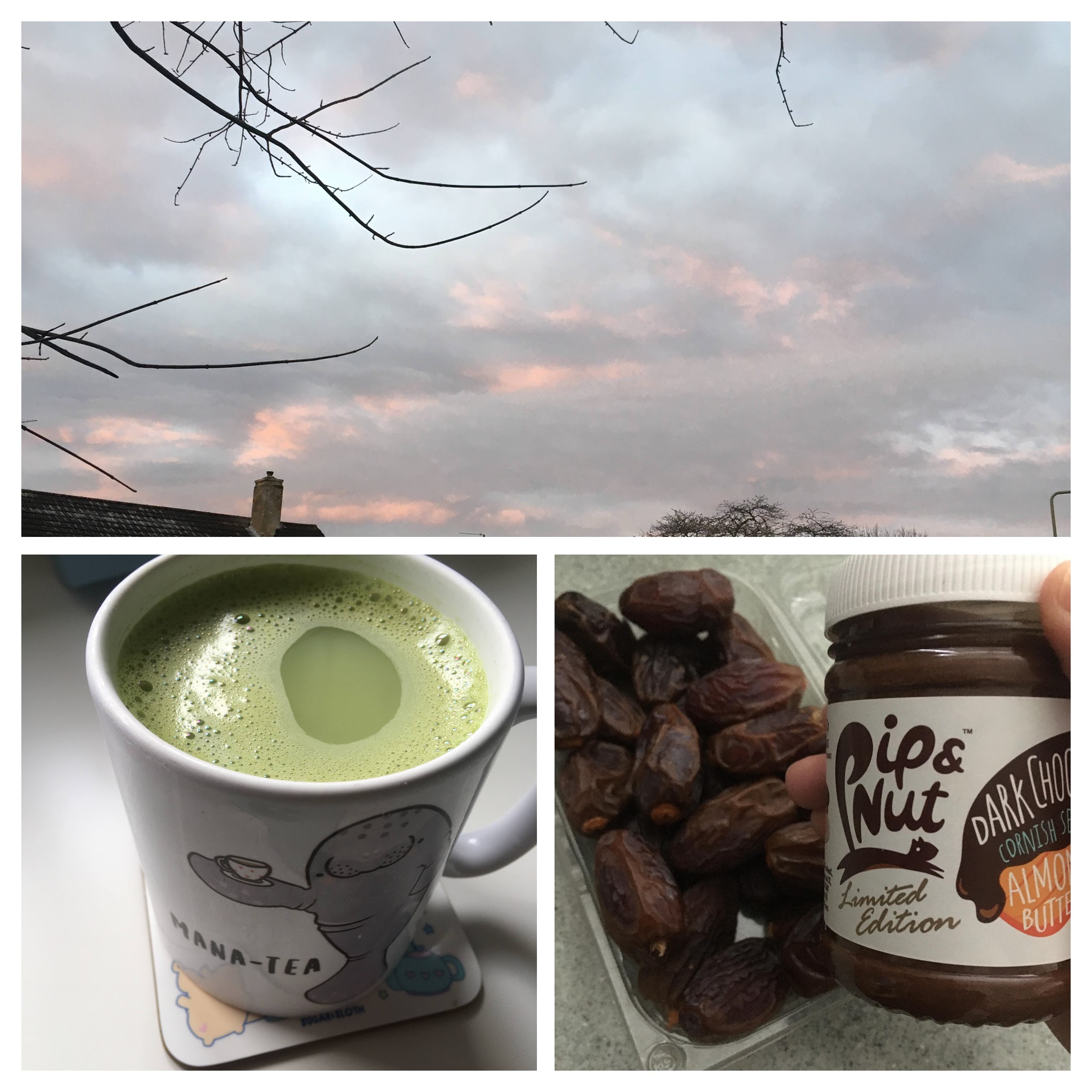 Pink skies, matcha and the best snack
One run was lovely weather with pink skies leftover from the sunrise, but one was rainy and cold- more like typical February! A matcha to warm up when I got home, plus the best snack of pb and dates.
Fast forward to the end of half term. We got back to Kings Cross on Saturday afternoon, and had tickets for a gig (Wolf Alice) in the evening so had booked a hotel rather than going home and coming back into London again.
We got a deliveroo for dinner, although that didn't turn out so well as the poor cyclist's bike broke, so we had to ring up and cancel and they had to send it out again, so it was a bit rushed in the end.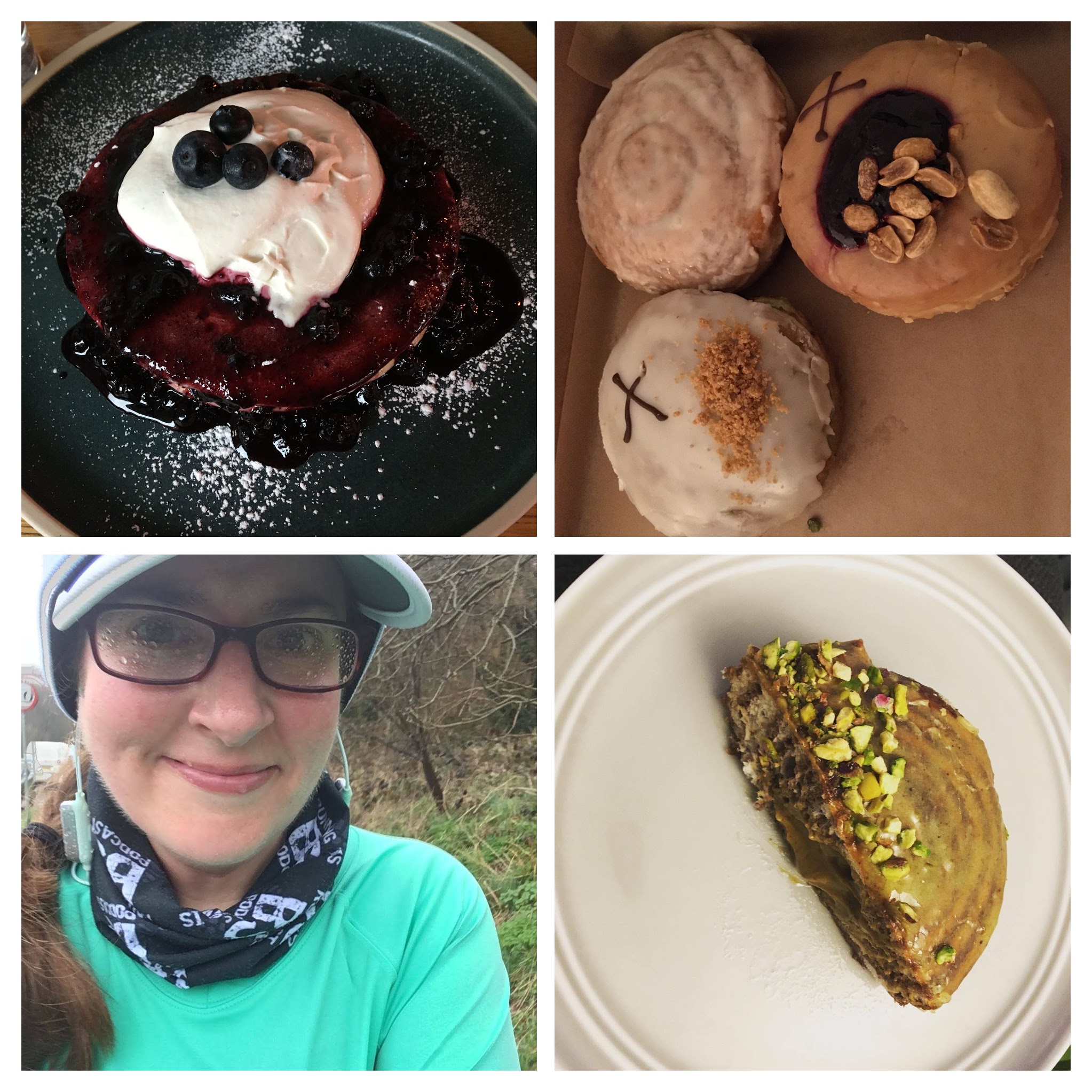 Pancakes from Mildred's, Crosstown and a soggy run!
On the Sunday we headed to Mildred's for breakfast. We were worried it would be busy but we were there fairly early so there were only a few tables at that point. I had their delicious pancakes but I was very tempted by the toasted coconut bread- we shall have to go back. On our way back to the hotel we walked to Crosstown to get some doughnuts to take home, and as we passed the Veggie Pret I popped in to get some lunch for later too. We had rushed to the station and just made the time for the train, only for that one to be cancelled, but luckily they were fairly frequent so we weren't waiting for too long.
Once home I had to head out on my long run, as the weather was getting worse and I didn't want to leave it until the evening. I ended up doing 9 miles as my final long run before the half. I'd prefer to go for longer but I have run longer runs recently so I figured it would be OK. It's not as if I was aiming for a particular time, and probably the wind and rain helped make it seem harder. I had to stop mid-run as a couple stopped me and asked me where their car was- they'd taken a photo of the street sign but had no idea where it was and didn't have maps on their phone. My hands were so cold and the screen didn't like the rain, but eventually I found it and sent them on their way (we were on a road parallel to where they'd parked so close by at least). By the time I got home I was pretty soaked and freezing cold.
Chai latte and movie time
After a shower and a late lunch I sat under a blanket in front of the TV and that was the end of half term! We watched Last Night in Soho, and started on the doughnuts!
Do you mind running in the rain? I don't so long as it isn't cold. I think it's so hard to get the temperature right as so often you can feel too hot in a rain jacket but then too cold if you actually get wet.