I have been making this fudge for years, but realised that the recipe on my blog needed a little update as I now use a stand mixer for the mixing at the end (instead of a hand whisk in the pan).
It does sound a bit difficult, but I think the key is preparation (having everything ready before you start).
The recipe is a combination of one from The Pink Whisk website and one from a Rachel Allen cookbook.
Ingredients:
100g butter (unsalted)
450g brown sugar
1 tin condensed milk
1 mini Christmas pudding (the ones that are already cooked and you would just re-heat in a microwave)
Equipment:
Brownie tin lined with baking paper
Heavy saucepan
Mixer
Thermometer
Spatula
Preparation! I use my stand mixer so I put the attachment in and turn the plug on. Line a baking tray with baking paper, weigh out the ingredients and cut up the pudding and leave it on a plate (the pieces don't need to be small because the mixer will mash them up).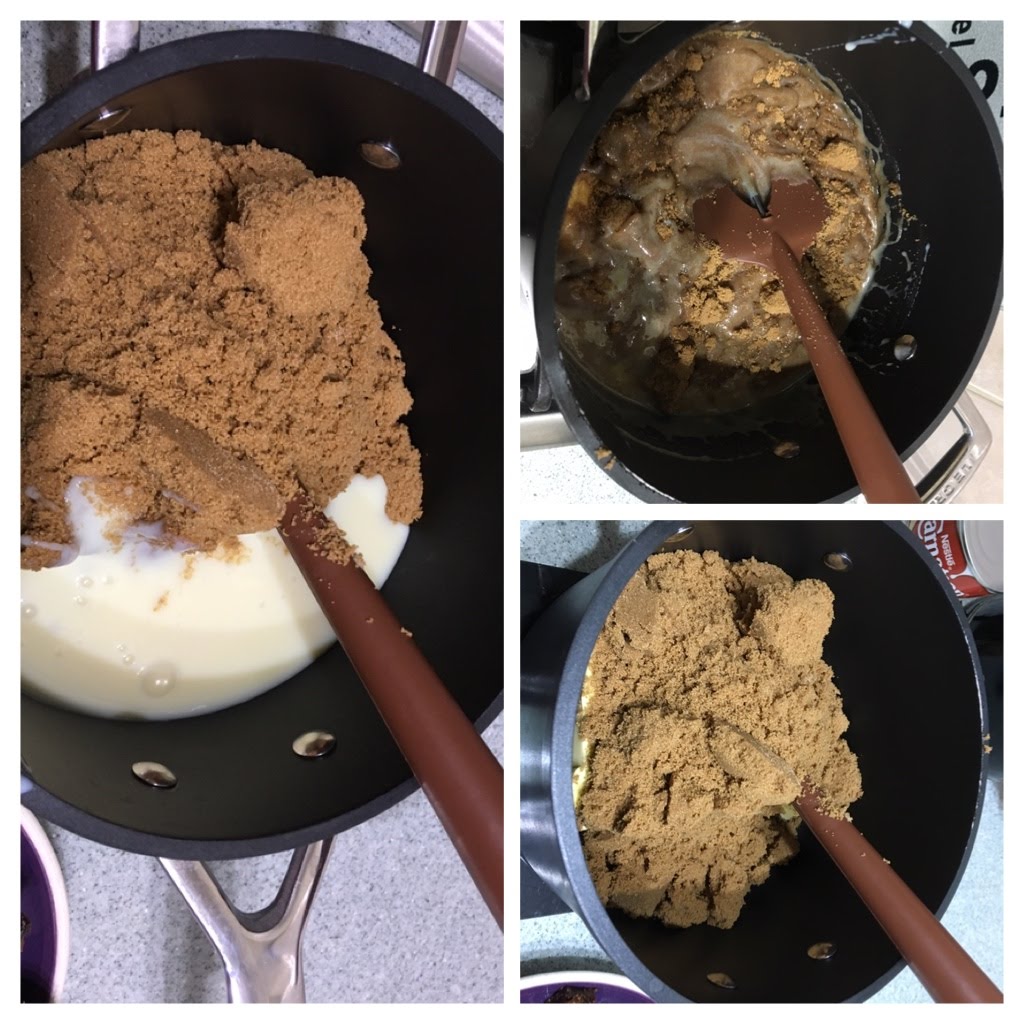 Put the butter, sugar and condensed milk in a pan and heat gently, stirring regularly.
It will eventually bubble away and appear more smooth. The sugar thermometer needs to reach 235F. Once it reaches that, leave it for a few seconds before pouring it (carefully- it's very hot) into the stand mixer.
Turn on the mixer and whisk away. It takes a while, but eventually the mixture will thicken- if you stop the mixer and lift up the attachment it will leave ribbons in the mixture and drip slowly off. Add in the Christmas pudding and mix a little more until it is evenly dispersed.
Pour into the lined pan and smooth the top- it won't set too quickly so you have time to even it out. Leave it to cool for a few hours/ overnight, and then cut into lots of little squares ready to put into little bags.
Do you like to make gifts? What is your favourite fudge flavour? I do like peanut butter and chocolate fudge, and I am tempted to do a different festive one with maybe cranberries and white chocolate chips.
If you make it, let me know how it turns out!